La Perla Hotel is located is located 50 miles northwest of the capital Managua and only 11 miles from Nicaragua's pacific coast.
La Perla Hotel is the finest examples of the neoclassical style of architecture that exists in Nicaragua. The central courtyard, typical of colonial construction, is dominated by the fountains with magnificent marble lions hand carved especially for the Hotel.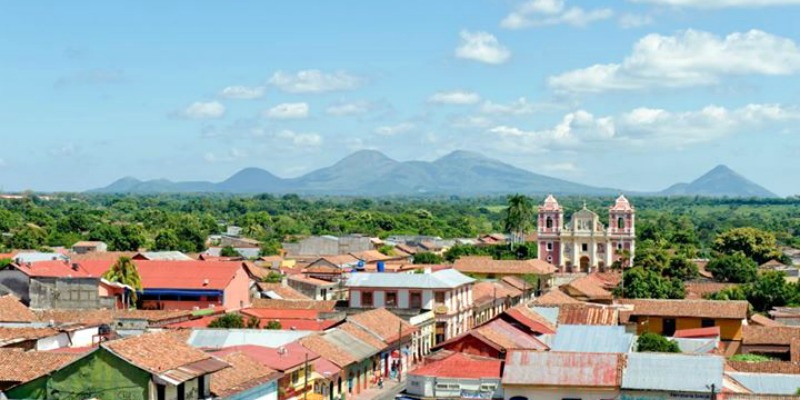 We have worked along with representatives from the office of Patrimonio Nacional and the City of Leon, and using local artisans, to remodel the home with great attention to the original design, materials and colors.
La Perla Hotel offers 15 rooms, 5 poolside with tiled floors and 10 on the second floor with views of the city and our central courtyard. The rooms are decorated with a colonial style, antique furniture and carpeted floors.