I had the great pleasure to interview Sylvie Moreau the founder of the latest natural beauty "hype" in France: Mademoiselle Gabrielle.
The interview took place in the lovely South of France and I was fascinated by how she started Mademoiselle Gabrielle, the anti-ageing skincare line that looks refined and chique.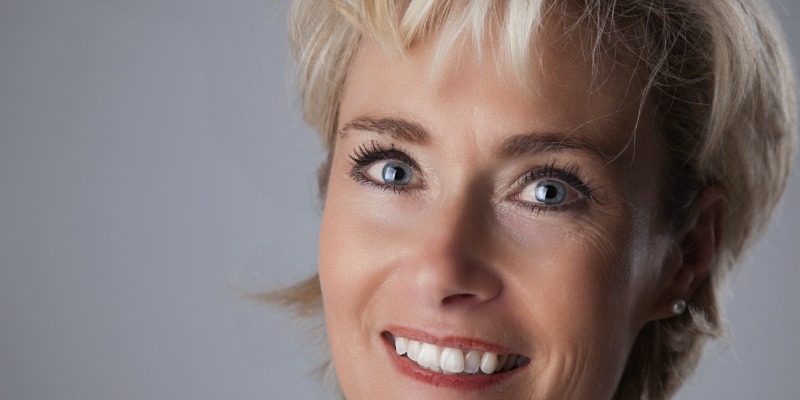 What lies behind your passion to supply the beauty world with natural, organic skincare? Why do you think it is important to use organic products for your skin?
I've had this passion since I was 5 years old. My grandmother was very elegant and refined. She was enterprising and so feminine!
She made her own cosmetics with plants and natural ingredients and she explained me her secrets.
Our health is the most precious thing we have: that is why I think, the use of organic skincare products is just as important as what we eat.
What is your philosophy behind the creation of Mademoiselle Gabrielle?
The philosophy behind Mademoiselle Gabrielle is a way of conceiving the beauty of all women, to guide them in the pleasure of taking care of themselves, to assist them in their daily beauty rituals and comfort.
It is also an invitation to travel through the Provence where the climate range draws many ingredients sundrenched, fragrances greedy and shimmering colors.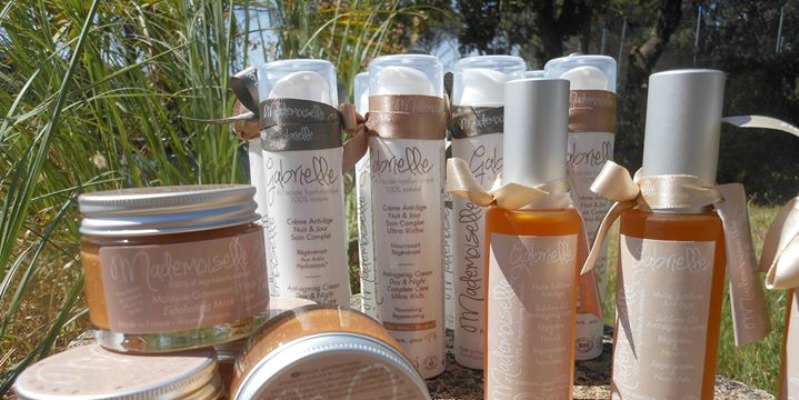 In the world of Mademoiselle Gabrielle, elegance is natural, women are beautiful, worthy of atten-tion and affection, without forgetting to dream….
It differs from other organic brands because the texture is sensual, odors are sweet, the packaging is chic and "couture". Mademoiselle Gabrielle's products are organic – and very concentrated!- but pretty, just as pretty as a top cosmetic brand.
The range is certified by COSMEBIO. Why do you think it is important to be certified natural and organic?
It is important because customers are sure to buy a product of high quality and not only from "hear say" of the brand. Each formula is certified by an independent organization (Bureau Veritas).
What do you consider to be the most exciting ingredients in the Mademoiselle Gabrielle range?
Hyaluronic acid, which comes from wheat. This is a very innovative anti-ageing ingredient.
Olive Oil (organic), which come from the Provence. Cares also olive oil, an oil extracted from olive leaves which grow in the Provence region.
Buriti Oil (organic) which give a natural "feel good look".
Karité and cocoa which come from women associations work in order to be independent and self-governing.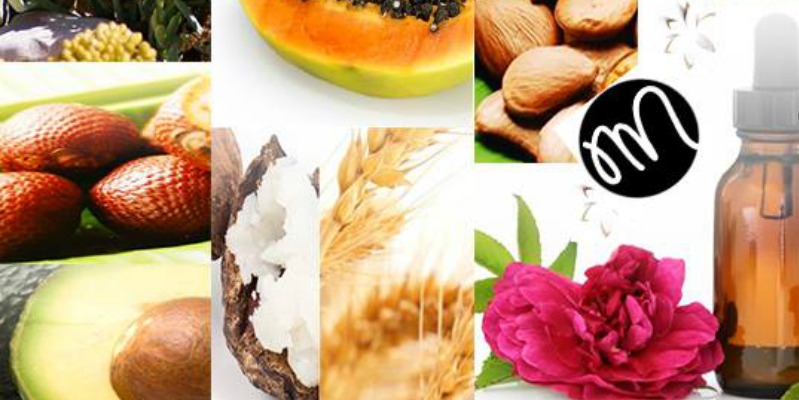 For those who haven't tried the Mademoiselle Gabrielle range where should they start?
They could start with an exfoliating mask which is a very gentle scrub without granules.
The product is very nice with a sweet and gourmand odor. It is a unique formula made with papaine (papaya). It is a scrub, which you can apply as a mask!
This product is for all skin types, including the most sensitive.
Which five synthetic ingredients are at the top of your to-avoid list?
Phénoxyéthanol
Benzophenone (uv filter)
Paraben (conservateur)
Silicone
Phtalates
My Anti-Ageing Cream Day and Night Complete Care, I use it in all seasons.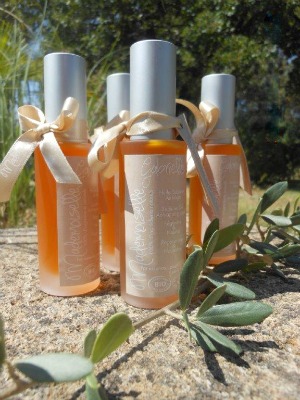 What would you say are the most crucial components, lifestyle or other to healthy skin?
First of all, it is very important to have a good cleanser for the skin. Then, nourish and moisturize the skin. Use a complete care night and day with hyaluronic acid when you are under 25 years old.Also, do a scrub once a week and a little decontracting massage in the evening!
What is next for Mademoiselle Gabrielle?
A magic cream for eyes…
Do you like organic beauty products? Do you use them everyday?
Let us know in the comments below!
Thanks, as always, for reading, sharing and being kind!