In the Dunes
Forward from the Editor: Alex Verbeek is currently in the Netherlands where he shares with us his experiences in this unique corner of the world. His on the spot nature experiences are aptly mixed with his perspective on Sustainability + Planet Security.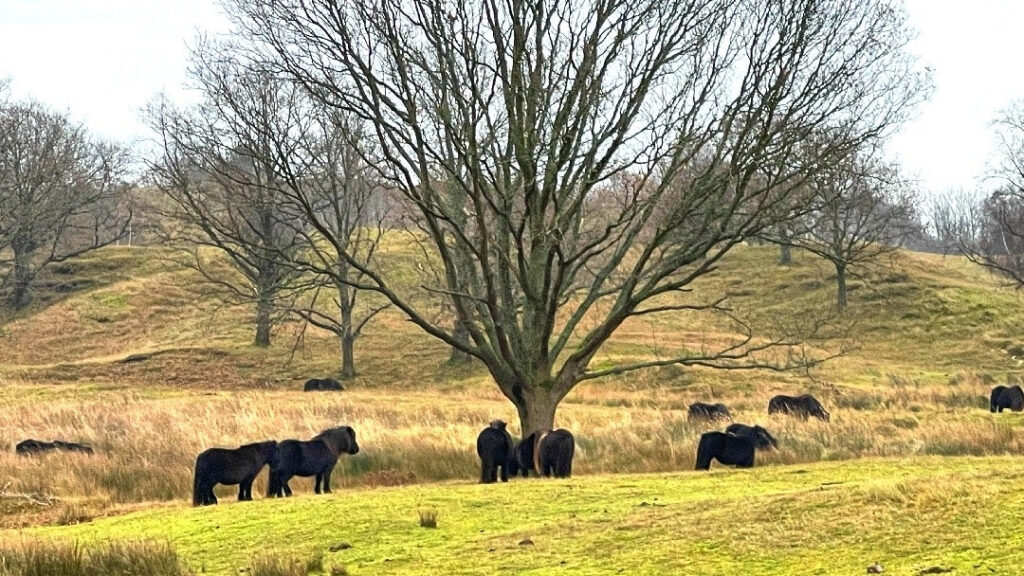 If you read my story about the "oliebollenkraampjes," you will know that I am back on the island of Schouwen-Duiveland, in the village Burgh-Haamstede, from where I wrote to you this summer. This time, I make long days in getting the "The Planet podcast" started, so there is less time to enjoy nature (and the writing frequency is a bit down too, so the oliebollenkraampjes one was extra long).
This morning was the first time I put on my running shoes and went for a one-hour run in the beautiful dunes close to home. The tourist season ended in late August, and I have the area practically for myself again, except for the about 100 to 150 ponies that are always here. Nearly all of them are Shetland ponies. So I made a short stop to take this picture to share with you.
That's it for tonight. Try this link if you still have a few minutes and want to hear my five or ten-minute update on the news. It is a bit of a try-out project parallel to the more extended interviews that I do on The Planet podcast. I would love to hear your feedback on these short news items. This button should bring you there.
News, the bigger picture, December, 15
---