The Circle of Sustainability:  Editor's Picks for Sustainable Lifestyle Brands
Our first impulse is to run away from eco style because it's often a bit on the dull side. We think we've found some cool ways to embrace sustainability in a fresh new way that is both fashionable and forward thinking.  The brands also contribute to charitable organizations with their value systems.  This is always something we can get behind and we encourage you to take a look and participate in the future of fashion.
Editor's Picks for Sustainable Fashion Brands for the Fall Season 2020
QWESTN-Design Lab in Switzerland where design and sustainability are working together.  They make backpacks and carry-ons for a sustainable approach to storage and travel.  Where design and construction come together with practicality.  It is a beautiful thing. For shopping the backpacks and travel bags head over to the website.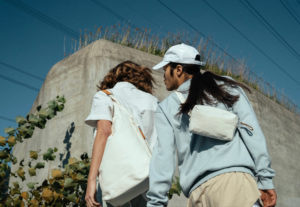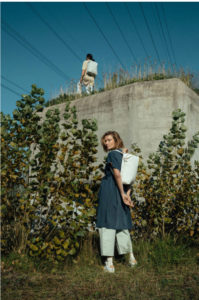 When Major Fashion Brand Gives us the A-Z Rules on sustainability:  Stella McCartney Embraces the Circle
Stella McCartney: What a genius move to bring together artists around the world to remind us about sustainability that brought the collections to life.  Beautiful shapes, designs and colors in their own tailored styles that she is famous for.  We can't say enough about Ms. McCartney as she brings to the world this vision of which she was way ahead.  If you wish to experience her clothes, you can go to RESALE shops like the REAL REAL online shop where she has a recycling program or buy directly from  her collections.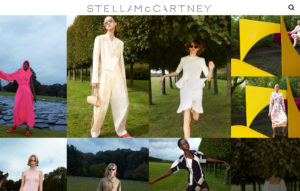 Trvl Porter captures the sustainable market by offering RENT or BUY Options  for your Traveling Adventures
The brand CABALLERO from South Africa is a unique sustainable approved (full certification) fashion brand that features florals, stripes and a soft feminine look with a tailored edge.   They also support charity efforts in South Africa so the company has a community spirit of giving back.  The fabrics are treated using sustainable techniques giving the factory high marks for earth friendly techniques.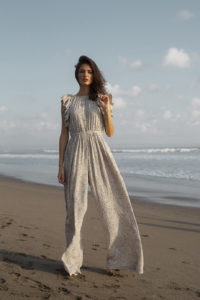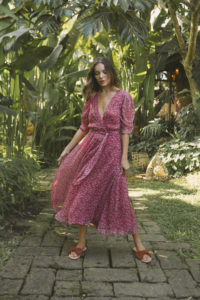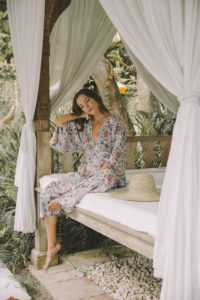 How does Trvl Porter step into the sustainability circle?
The idea behind the Trvl Porter  brand re-fresh is to feature clothing collections that are both sustainable and offer the option to Rent or Buy pieces.  This serves two purposes: You can choose  a selection of pieces to wear then return them at the front desk of your hotel (They'll take care of the  cleaning and shipment).  You can also purchase a piece you liked from your trip that you can't part with.  So, the borrowing becomes a nice way to shop and experience featured brands.  Either way, you're helping the planet and supporting that eco-circle of  your new and fabulous fashion life.
To get started at TRVL PORTER sign up and start your sustainable fashion journey.  For more information and to connect with their website  on the brand CABALLERO.
Editor's Note:  Our Editor served briefly on the Board of Advisors for TRVL PORTER in 2018.