Small French Village in Provence features Medieval Castle and Charming Bed-n-Breakfast
This recently renovated and re-designed Provencal style bed and breakfast is the pride of the town.  This region is near to the city of AVIGNON and also offers a historic medieval castle and Windmill.  Each room in the Inn  is individually designed in French country style by the owner. The breakfast is generous and included.   The suites,  upper  patio area, dining room  and sitting room received high marks for hospitality and cleanliness by guests.  The owner of La Casa De Boulbon is also carrying out renovations on the Castle that looks to be a project of a lifetime.   If you catch the host at the right time he is delighted to suggest local activities and might take you on a castle tour or cook your dinner by arrangement.  Guests report they felt like they were welcomed and treated like family during their stay.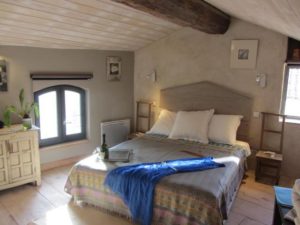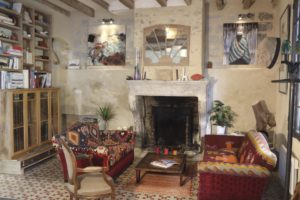 The Reviews are In: 
Excellent in all respects. Wonderful host who is welcoming. Dominique cooked us an amazing meal and we enjoyed a wonderful breakfast before we cycled away for the day . We found this casa a truly authentic provencal experience and would recommend highly to travellers who enjoy la difference !!
Booking the Hotel:  [email protected]    Read about the Region from our recommended Expert at the online tour guide and magazine: BEYOND PROVENCE.   
For personal recommended booking we contact the owner for you directly to let him know you are a
Kaleidoskope Travel  Member.       
To read reviews click on the
TRIP ADVISOR LINK