A charming, tranquil getaway set in the vineyards of the Bordeaux region
An extraordinary collection of contemporary buildings, created from recycled local materials specifically designed to blend in with the estate of Château Smith Haut Lafitte, Les Sources de Caudalie is surrounded by its own vineyards and lake-filled gardens. Expect a wide choice of accommodation, a panoramic cigar bar, a choice of restaurants and a spa offering grape-based therapies.
Description of Property
There is a phenomenal feeling of peace and tranquillity the minute you arrive at Les Sources de Caudalie. The rooms and suites are styled to reflect the Aquitaine region in colour, paintings and antiques. For nature lovers, the L'ile aux Oiseaux Suite is nestled in the heart of the vineyards and has an unexpected avant-garde interior design.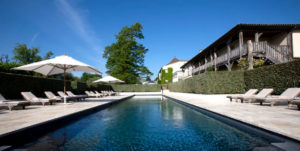 The Poolside at the Spa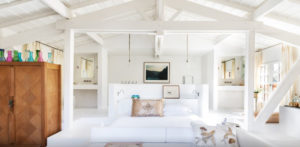 Relaxation and Rest in the Unique Country Chic Surroundings
HOW TO BOOK WITH US:  Email us for the booking link and VIP desk telephone number
For reservations and travel tips please get in touch.  This hotel is part of our boutique portfolio and eligible for INVITED Club benefits, upgrades and Specials.
Email at:  [email protected]
*US Travelers are currently not permitted Travel to France in 2020.  We can book provisionally for 2021.