Beautiful Retreat on the Motu Tuvahine Islands
THERE ARE ONLY NINE VILLAS HERE:  YOU COULD BE IN THIS SELECT GROUP
The ultimate island fantasy, Vahine Island Resort and Spa is a remote Polynesian hideaway on its own private island.   With nine beachfront and overwater bungalows hidden among coconut trees they are all facing a pristine blue lagoon. Promising warm, tropical seas, mouth-watering cuisine and carefree sun-filled days, this is truly paradise on earth.
Choose between Vahine Island 's beachfront and overwater villas. To enjoy the lagoon's abundant wildlife, there is an aquarium table in the water bungalows to watch and feed the tropical fish that swim in the water below. Beachfront bungalows have a lazy hammock on their spacious decks with fabulous views of the lagoon and nearby Bora Bora.
Take a nature tour of the 23-acre Vahine Island or go down to the beach for snorkelling, kayaking, windsurfing or rowing on a Polynesian pirogue. In the evening, sit back and savour cocktails made from local fresh fruit juices and Polynesian spirits. Then, dine by candlelight in the restaurant on French cuisine with a Polynesian twist.
EXTREME ADVANCED BOOKING IS RECOMMENDED:  We are taking 2021 RESERVATIONS ONLY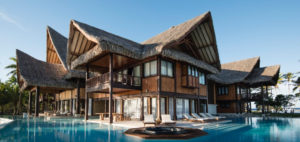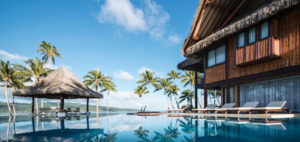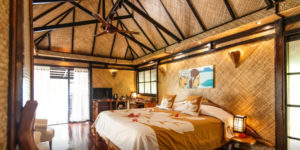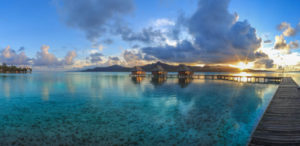 Contact us for offers and First Tier Club Amenities with more as You add days to your reservation.  
Email us at:  booking@kaleidoskopetravel.com
United States Travelers are able to Travel to the area via some European Airports for Transit or via LAX Los Angeles with certain restrictions.  Please follow all Travel Advisories from your local Authorities.