A five-star hotel in the Champagne Countryside
If you walk along a country road in Champagne-Ardennes you might happen upon the entrance of a beautiful hotel and park rising out of the fields of champagne grapes. That's what happened to me.
Curiosity took me through the door of this historic property on that sunny day that was once the home of the Polinac family. Les Creyeres hotel is a storied property with a 5 star hotel rating. The hotel now joins the ( RELAIS & CHATEAUX ) properties known worldwide for their high standards. A friendly desk clerk will greet you and give you a delightful tour of the property and perhaps a glass of champagne in the bar. Of course, I suggest reservations* if you plan to go. (*recommended books on the region)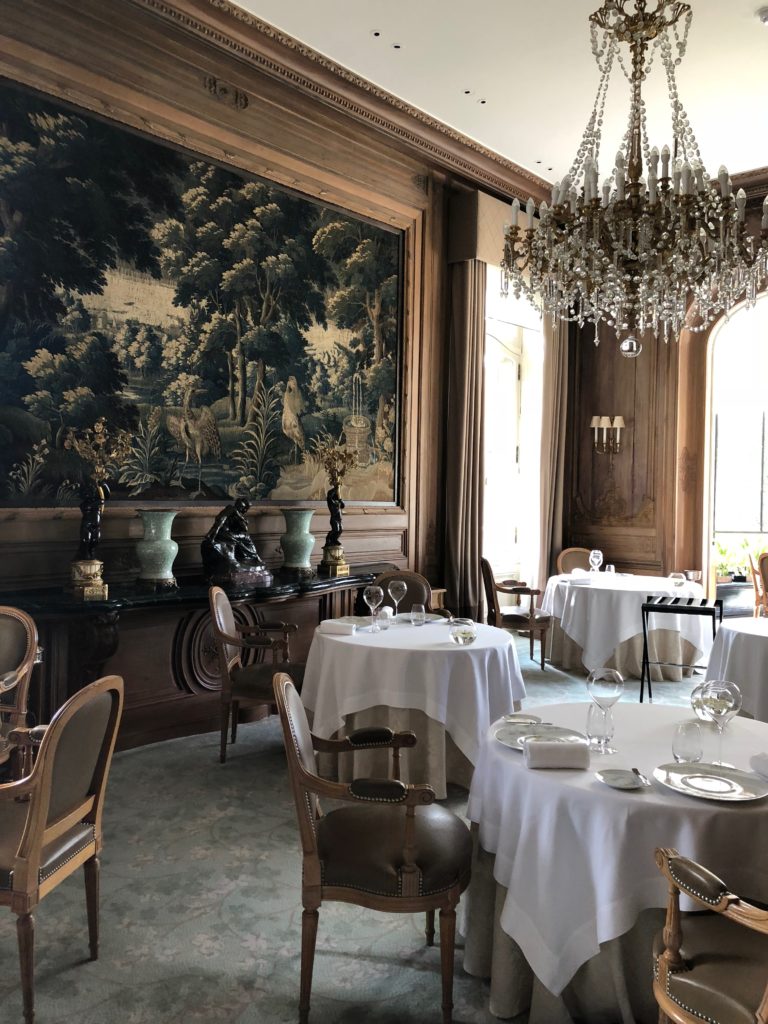 What makes this hotel so unique?
There is a Michelin starred chef in residence. A grand restaurant Le Parc is the perfect updated traditional French experience that exudes elegance. The Brasserie Le Jardin is the more casual experience. The Bar "La Rotund" has a view of the garden and of the region's champagnes (over 600 choices). June celebrates local food and wine providers. For the Nuit Blanche event hotel hosts guests wear elegant white tie and celebrate the summer with 'Champagne' and local cuisine specialities.
What to do in Champagne-Ardennes: Wine Tasting.
What should you do in while you are visiting the area? Enjoy Yoga, bike riding or 12 holes of golf. Views from the suites overlooking the park are breathtaking (see the view from the best suite in the hotel). Take walks, or relax in the morning with a luxe breakfast. The champagne vineyard tours can all be organized with our Concierge. What sort of champagne do you enjoy? This lovely book on the region called CHAMPAGNE is presented in a boxed set as a perfect way to prepare or gift after your trip.
Boutique champagne houses or larger champagne concerns each offer unique experiences. See our article on champagne tours here. Remember due to the closures, there will be bookings only for future dates. Concierge arranged tours with Luxe Valise Club Members, Only.