Most people think of hotels as places which provide you with a cozy bed and warm breakfast. As the time goes by, owners of various hotels are trying their best in order to include additional services to their offer, like a luxury spa.
This is why today most of the resorts have spas included within their offer. In most of them, spa service represents just an accompanying service while certain establishments made their name solely on spa treatments and quality of mentioned service.
These are our pick for Top 5 Luxury Spa Hotels around the World:
137 Pillars House, Chiang Mai, Thailand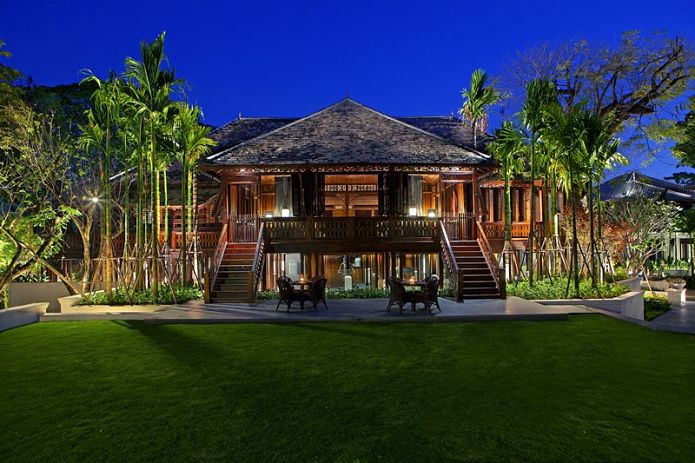 This exquisite Thai spa was originally built during 19th century. From that time, little has change when it comes to interior design of the place. Entire establishment was created from tick wood.
Hotel management was very careful not to spoil entire experience with modern equipment and appliances so 137 Pillars House manages to retain its authenticity. As expected, hotel has its own pool and fitness facility. Although spa services are not innovative, you will have everything that you need.
The Spa on the Rocks, Ayana Resort and Spa, Bali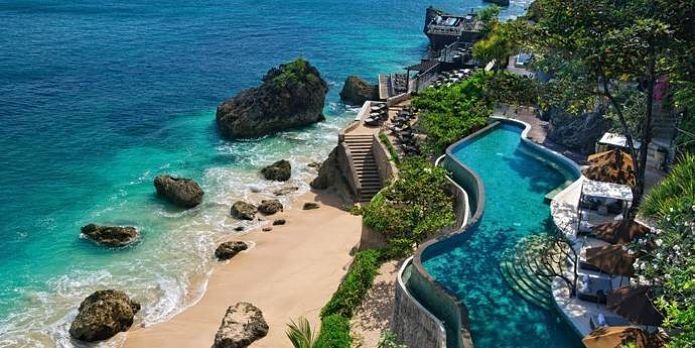 The name of this spa is at the same time name and description. Situated on the rocky coast, this place various unique treatments which will help you relax and remain healthy. Together with amazing view on the Indian Ocean, this place will quickly charm you.
Treatments in this resort include full body massage using lava stones and anti-oxidant essential flower oil, anti-aging treatment, various treatments using jade stones, as well as diamonds, silk, pearls and champagne bath.
Iridium Spa, The St. Regis Lhasa Resort, Tiber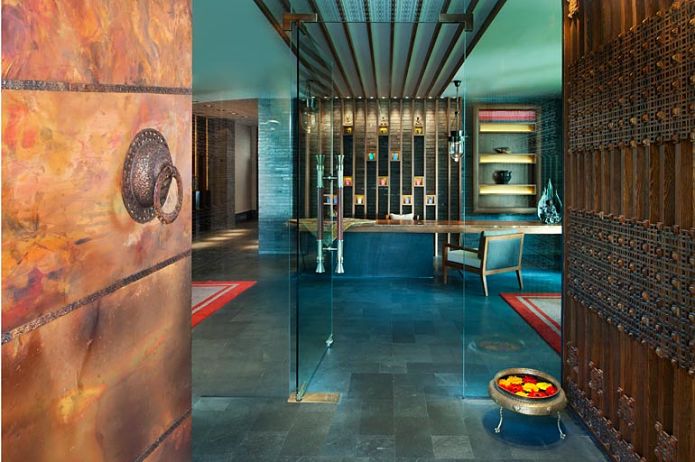 If you are searching for a completely new experience, Iridium spa can offer it. Positioned on 12.000 feet, this spa is a wish come true for most adventurers.
You can try out different holistic therapties in this establishment, including Shambala bowls and heated stones massage, nutmeg butter massage, fire cupping and golden moxa, renew rose hand and foot treatment and many more. Each guest receives wellness consultant which will help him create a tailor-made program.
Sugar Beach, Viceroy Resort, St. Lucia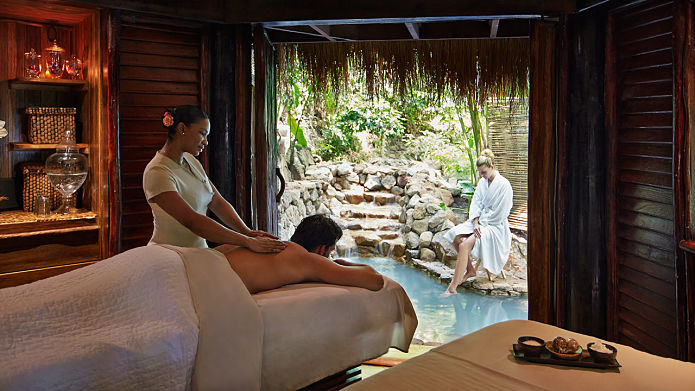 Usually, companies try to modernize their resorts in order to make them modern. Viceroy Resort did just the opposite. Although villas, bungalows and guestrooms are quite amazing, rest of the resort is mostly rustic.
Don't be alarmed when they take you to one of tree houses for a spa treatment because this spa has high hygiene standards. Besides your usual spa treatments, you can also enjoy yoga.
Six Senses Spa, Evason Ma'In Hot Springs, Jordan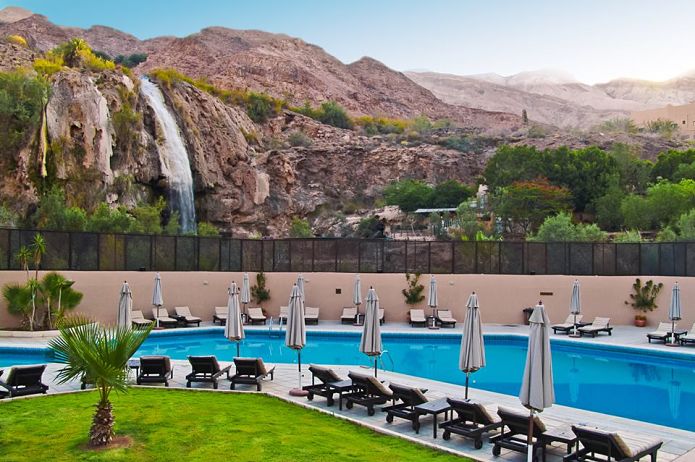 There is nothing better than a spa which is positioned under mineral water waterfall. Building has traditional architectural style common in Islamic countries. You can choose between Dead See mud wrap, hot springs, hammam Ma'In signature journeys, jasmine or Hashemite facial, as well as many others. All the treatments are authentic making a visit to Six Senses Spa that much unique.
Have you been to a luxury spa hotel?
Which one is your favorite?