The tour includes luxury lodging in Kenya and Tanzania we're sure you'll love. Imagine yourself sleeping in Bushtop Mara, a unique experience, 100% luxurious and in direct contact with nature.
We list a basic rate that includes amenities and tours on our site. Please note pricing for hotels in the region vary and we would want your desired itinerary so we can research and provide you with the best vendor/hotel for your experience. Please send us your preferred dates for a trip that will occur in 2021 with travel restrictions permitting.
Email: [email protected]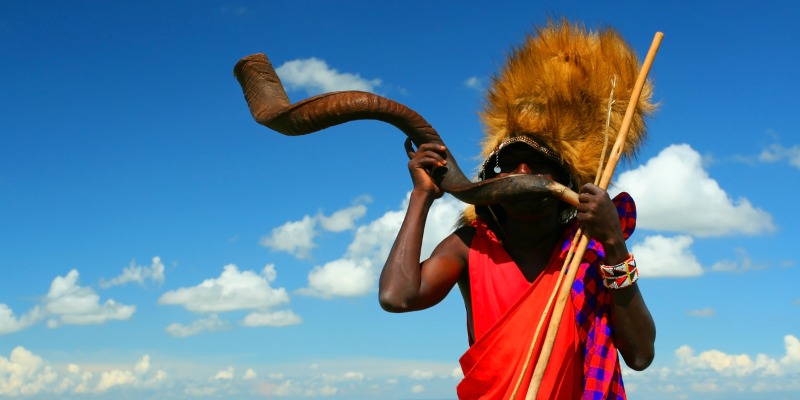 Safari Highlights
This deluxe package includes: 2 nights at Mara Bushtops, 2 nights in Serengeti Bushtops and 2 nights at the Ngorongoro Crater Lodge.
Mara Bushtops
Without doubt one of the world's most spectacular game reserves, Kenya's treasured National Park – the Masai Mara – provides a breathtaking backdrop to the ultimate African Safari experience.
Taking its name from the region's vast 'dotted plains', the landscape is a constantly moving tableau, literally teeming with an endless variety of wildlife.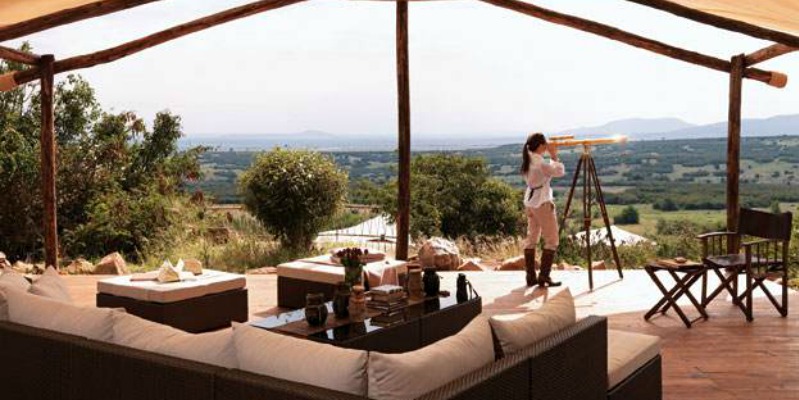 In this magnificent wilderness you can immerse yourself in myriad new sensations; waking to the call of lions and buffalo, thrilling at the closeness of wildebeest, zebras and gazelles, basking in the glow of a crackling camp fire at twilight, and dreaming under a dazzling night-canopy of stars.
"You will stay there for two nights and will be waken you up at dawn with a delicious hot chocolate on your table. When you manage to open your eyes, you'll realize you are in the middle of the Masai Mara… A special experience!" Carmen Díaz from Private Safaris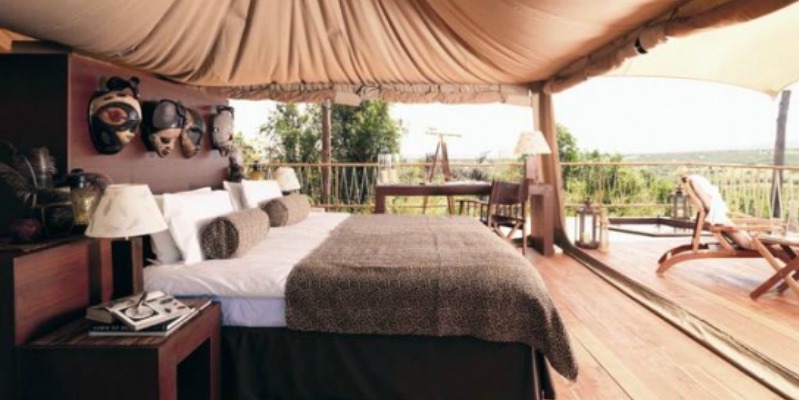 Set amid the Mara Bushtops private Conservancy and bordering the Masai Mara, Mara Bushtops boasts a sensational location.
"Experience 'civilised' wilderness living, in inimitable style".
At Mara Bushtops, you step into a world where nature and contemporary comfort blend into one.
Embracing a philosophy of environmental conservation, Mara Bushtops has been cleverly designed to make the most of natural resources as well as modern amenities.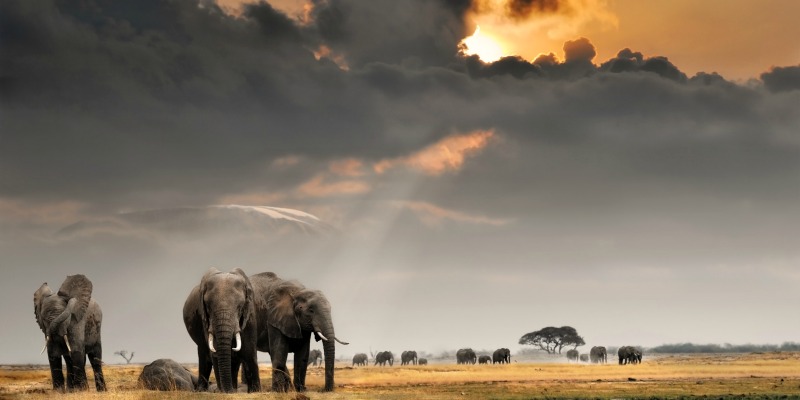 Why not lounge away a few hours on your own private wooden deck, where a telescope ensures abundant opportunity to view the magnificent game roaming the reserves below?
Or indulge in a languorous afternoon wallow in your own outdoor sunken tub – the perfect prelude to a relaxed Sundowner at twilight, delivered by one of our discreet butlers direct to your veranda.
"An ambience woven from warm hospitality, local experience and traditional African culture".
Serengeti Bushtops
From Serengeti Bushtops you witness life at its most raw, thrilling and captivating, from the awesome grandeur of the big five to the shimmering glory of local birdlife – and from the vast herds of wildebeest, zebras and gazelles to the silent presence of solitary crocodiles.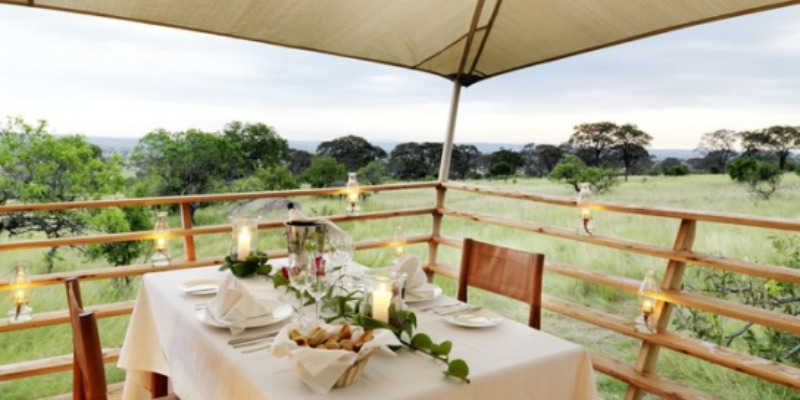 Under Serengeti Bushtops canvas lies the finest in seductive luxury and twelve of the largest, most luxurious tents imaginable.
Each tent faces the sunset and is open on two sides, giving you an extraordinary panoramic view of nature's living masterpiece. There are 11 tents and 1 family tent. (The family tent are two tents right next to each other and linked with a bridge.)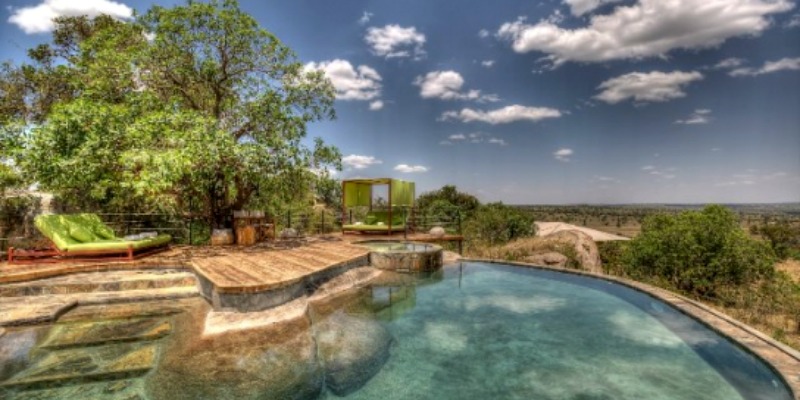 Ngorongoro Crater Lodge
The Ngorongoro Crater Lodge is located in Tanzania on the edge of the world famous "World Heritage Site" of the Ngorongoro Crater. Surrounding the lodge, the Ngorongoro Conservation Area spans 8,300 square kilometres, stretching from the Rift Valley to the Serengeti.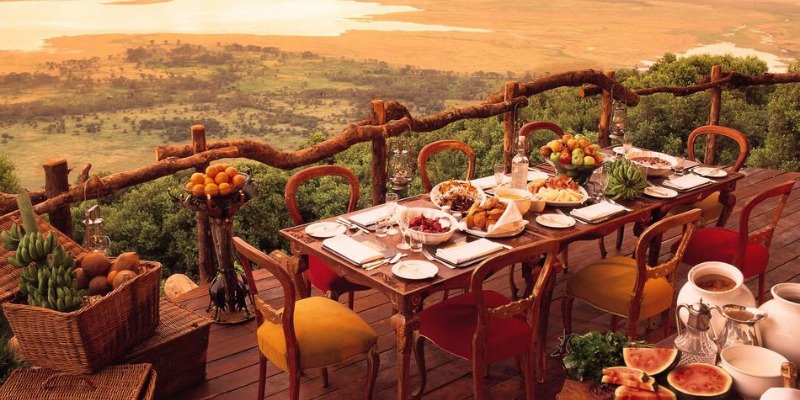 The design follows the Masai mud-and-stick manyatta (homestead) style. The Ngorongoro Crater Lodge is without doubt one of the most architecturally spectacular safari lodges in Africa.
DETAILED ITINERARY AFRICAN SAFARI
Day 01: Nairobi / Masai Mara Game reserve
Pick –up in Nairobi, Jomo Kenyatta International Airport or city Hotel and transfer to Wilson Airport for your morning flight departing to Masai Mara game reserve. Met at the Mara airstrip and transferred to the camp for check-in and lunch. Enjoy an afternoon game drive in shared camp vehicle. Dinner will be at the Camp.
Overnight: Mara Bushtops Camp
Day 02: Masai Mara Game Reserve
Wake up call. Breakfast will be served at the camp. Full day in the Mara game reserve with picnic lunches in a shared camp vehicle. Early morning or late afternoon is the best times to see such spectacles as Lion or cheetah hunting, the Wildebeest migration and the herds of Elephant and Buffalo. Later drive back to the camp in time for dinner.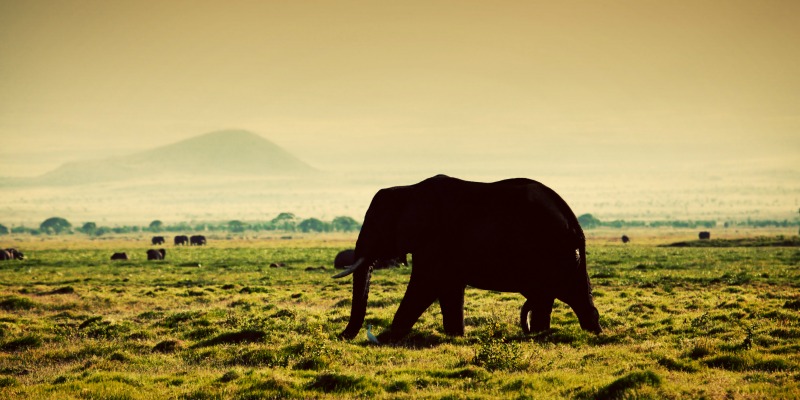 Optional: Hot Air Balloon Safari followed by sparkling wine breakfast
Take to the skies for the ultimate Masai Mara wildlife adventure, soaring in a hot air balloon over herds of game to the inner reaches of the Mara. You'll ascend in the early morning, when winds are calmest. Watch as the professional crew fills the balloon with hot air.
Slowly the big, colorful bag begins to bulge and take shape. Depending on the season, you might witness herds of antelope flowing like schools of fish across the plain, groups of elephants grazing undisturbed in a remote ravine, lionesses stealthily stalking a herd of grunting wildebeest, or zebras conferring in a confusion of black and white stripes and bark-like calls.
After your incredible flight, it's time to come back down to earth for breakfast. As you sip champagne and dig into a splendid breakfast of sizzling bacon, eggs, sausage, home-made breads, fresh tropical fruit and steaming cups of Kenyan coffee or tea under the clear blue sky, you might wonder what all the ordinary people are doing on this perfect African morning!
Before leaving, the pilot will present you with your balloon flight certificate, and then you'll enjoy a game drive en route back to the lodge. No flight of the imagination can match this airborne experience!
Overnight: Mara Bushtops Camp
Day 03: Masai Mara/Kogatende/Serengeti National Park
Check out from the Camp after breakfast. Transfer to the airstrip for your mid morning flight to Kogatende via Migori and a road transfer Tarime (DAYS OF OPERATION AND CONDITIONS TO BE CONFIRMED). You will be met at Kogatende airstrip and transfer to the camp for check-in. Delight in an evening game drive in the Park. Return to the camp for dinner.
Overnight: Serengeti Bushtops Camp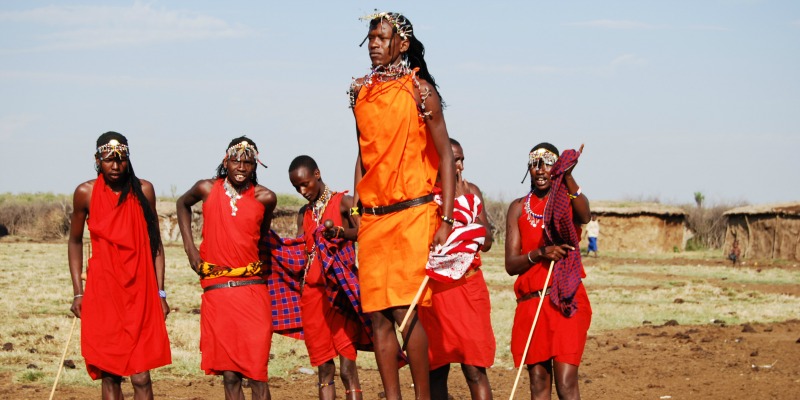 Day 04:Serengeti National Park
Breakfast will be at the camp. Depart with picnic lunches for a full day in the vast Serengeti National Park in shared camp vehicles. Covering an area of 14,763 sq. km, Serengeti National Park is the largest National Park in Tanzania.
The park is located some 320 km to the northwest of Arusha, lying in a high plateau between the Ngorongoro highlands and the Kenya/Tanzania border, and extending almost to Lake Victoria to the west. Later drive back to the camp for dinner.
Overnight: Serengeti Bushtops Camp
Day 05: Serengeti / Ngorongoro Conservation Area
Breakfast will be at the camp. Check out followed by a transfer to Kogatende airstrip for a morning flight to Ngorongoro. Met by Ngorongoro crater vehicle and transfer to the lodge for check-in and lunch. Followed by an afternoon crater tour in shared lodge vehicles. Return for overnight.
Overnight. Ngorongoro Crater Lodge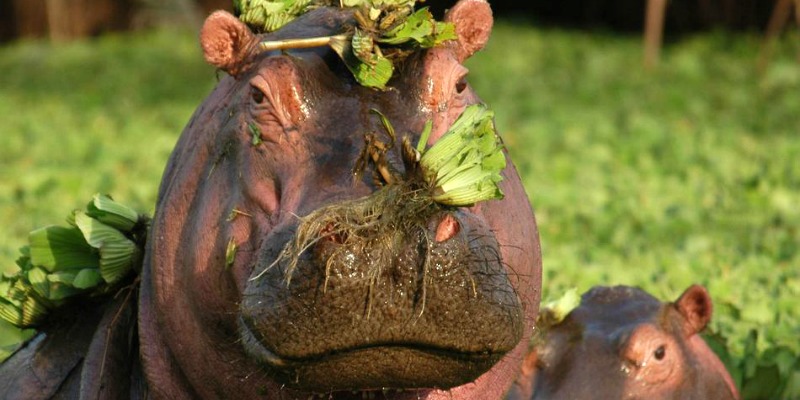 Day 06: Ngorongoro Conservation Area
Breakfast at the lodge. Followed by half day crater tour in shared lodge vehicles. Return for lunch. Afternoon at leisure.
Overnight. Ngorongoro Crater Lodge
Day 07: Ngorongoro / Arusha/Kilimanjaro/ Depart
Breakfast will be at the lodge. Check out followed by a transfer to Manyara airstrip for a morning flight to Arusha. Met on arrival at the Arusha airport and transferred to Kilimanjaro airport for your onward departure flight arrangements.