A Unique Travel Concept
A  Luxury Travel Magazine & Booking Platform
The meaning of Kaleidoskope:  An instrument that allows one to look at the world with an ever-changing perspective of different patterns, colors and light.  
Kaleidoskope Travel is a unique online travel portal with an integrated luxury travel magazine. Travel stories, local insight, online booking, bespoke travel itineraries and vacation rentals.  The travel influencers who share their insight and inspiration is also an important part of the story.Whether you are traveling Solo or in a Group or with your Family or on a Honeymoon there is something for everyone.
Discover Yourself. Your World. Your Inner Spirit.
The Joy of Community Mindful Travels and Adventures will create a sense of purpose that is beyond a mere vacation.
Travel Magazine: Be more than you imagine. Be the Solution.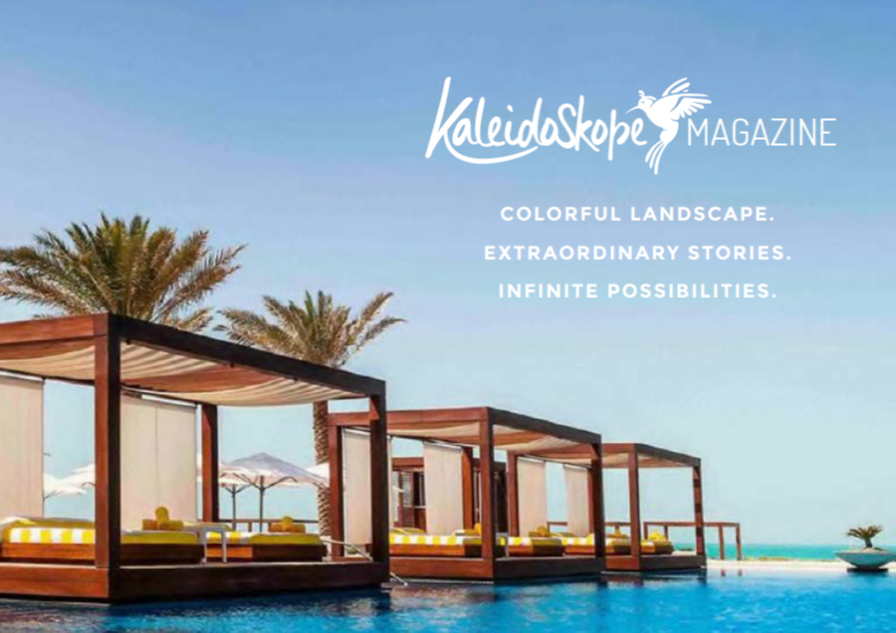 An exclusive line up of travel bloggers and local experts will provide unique stories and travel tips for the audience of dedicated readers. Kaleidoskope magazine involves and inspires readers to re-imagine their vacation by becoming more fully engaged in their destination through charitable giving or participating worldwide through our travel community. 
Discover the Other Way to Travel:  How a Travel Club Gives Back
Our online magazine and booking portal will focus on exclusive luxury travel and share with you the unique people who have created the destinations and experiences that are eco-sensitive and are mindful of the planets' resources and cultures.  Our Travel Club creates unique offers with our partners and is designed to help you donate to charity as you travel at 5% per booking.  You are booking either self serve (Porte Valise) or with a personal concierge (Luxe Valise) and we offer a Kids Club for Free to add either Program.