---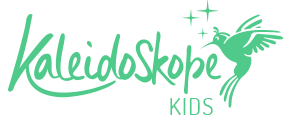 Unique experiences, tours and accommodation for families and amazing perks for your kids!
KIDS STAY FREE
Cots are free and extra beds for under-12s are added to parents' rooms at no extra charge. Kids stay free.
*Offers subject to individual property accommodations.
GREAT OUTDOORS ACTIVITIES
Kids can enjoy biking, swimming and hiking or Horseback riding, Duck-herding , Dune-bashing, or Arts & Crafts. Each of our partners offer their own exclusive offers. Supervision levels is subject to terms and conditions of individual tour operators.
FREE TIME FOR YOU
Parents can enjoy some free "me" time. Many of our partners offers special services for the kids. This allows you some free time to enjoy each other while the kids have fun. We always mention what is offered for each curated hotel stay arranged by us and direct you to each hotel's own programs *subject to their terms and conditions.
COMMUNITY VOLUNTEERING
Join with our local partners to get the kids involved in local community projects that are educational, creative and worthwhile. Each of our locations offers a unique way to participate, *subject to individual terms and conditions of each volunteer group.
---
72 HOUR GUARANTEE
For users on the fence about a particular deal * KALEIDOSKOPE has a reservation feature that allows users to pay 10% of the trip's cost to hold the reservation for 72 hours.
If you decide not to book a trip, the money is refunded as KALEIDOSKOPE credit, good toward a future travel purchase.
*Subject to our tour operators guarantee if you book via their own booking systems their own refund policies apply.
---