---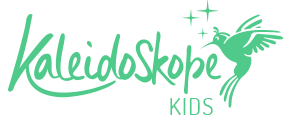 Unique experiences, tours and accommodation for families and Special perks for your kids!
KIDS STAY FREE
Cots are free and extra beds for under-12s are added to parents' rooms at no extra charge. Kids stay free.
*Offers subject to individual property accommodations.
GREAT OUTDOORS ACTIVITIES
 Kids can enjoy biking, swimming and hiking  or Horseback riding, Duck-herding , Dune-bashing, or Arts & Crafts. Each of our partners offer their own exclusive offers.  Supervision levels is subject to terms and conditions of individual tour operators.
FREE TIME FOR YOU
Parents can enjoy some free "me" time.  Many of our partners offers special  services for the kids.   This allows you some free time to enjoy each other while the kids have fun.  *subject to terms and conditions of the participating vendor.
COMMUNITY  VOLUNTEERING
Join with our local  partners to get the kids involved in local community projects that are educational, creative and worthwhile.  Each of our locations offers a unique way to participate, *subject to individual terms and conditions of each volunteer group.
DETAILS OF CLUB MEMBERSHIP THAT YOU MAY WISH TO KNOW:
Kaleidoskope Travel Club is part of the Small Hotels of the World Club with Tiers of Membership that begin on your first booking with a hotel or resort within the SLH porfolio. (*terms and conditions apply). 
Membership is currently Free and based on bookings with our partner hotels. 
We also allow Gift Memberships and Gift Cards with an 1 year period for booking.
Charity Donations:  If you are booking a travel experience, you can donate directly via our charity pages.  We will assign you a special travel perk for your donation.  This is our gift to you for taking part in the world community.
Please consult the US state department before making any travel reservations.
Newsletter: All our First Look news is released on our newsletter so you are the first to know as a Club Member.   Our general newsletter is for public use and does no contain the same offers. We offer a $25 discount when you join our newsletter but the discount cannot be combined with other offers.  
Two Levels of Travel:  Porte Valise & Luxe Valise.   Each level allows you options to booking or having a concierge assist you with your arrangements.  Online Booking Links are sent to you via email upon request for a specific property if you choose to self-book with our partners.
---