---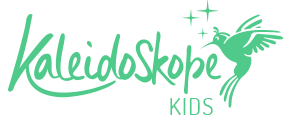 Unique experiences, tours and accommodation for families and amazing perks for your kids!
KIDS STAY FREE
Cots are free and extra beds for under-12s are added to parents' rooms at no extra charge. Kids stay free.
GREAT OUTDOORS
Great outdoor activities for children: from biking and hiking to horse riding, duck-herding and dune-bashing.
FREE TIME FOR YOU
From a couple of hours in a top-quality crèche to a full week of kids' club activities, the child-friendly hotels in this collection give a little free childcare to ensure you get a lot more from your stay.
FREE BABY-LISTENING
You can rest assured that someone will be keeping an ear on your little ones while they sleep, so you can enjoy some time to yourselves (at last).
---
For users on the fence about a particular deal, Kaleidoskope has a reservation feature that allows users to pay 10% of the trip's cost to hold the reservation for 72 hours.
If a user decides not to book a trip, the money is refunded as Kaleidoskope credit, good toward a future purchase.
---