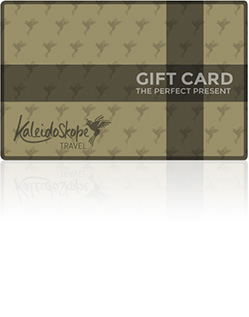 Got a friend or loved one who really needs a vacation? Here's how to help them score a great one.
When you buy a Kaleidoskope gift card, the lucky recipient gets an email with an activation code that allows them to turn the card into money toward the perfect getaway.
The best part: Your friend doesn't even have to be a Kaleidoskope member — the gift card also works as an invitation to join Kaleidoskope.
Happy Travels!
Read our Gift Card Terms.