Big Sky Country:  Montana Adventures to Challenge You
Perched above the banks of the Clark Fork River, Riverview Ranch is a slice of Montana at its finest. From the moment you arrive, you'll be itching to get out into the great outdoors. This is a boutique retreat with a mighty big heart.  Kick back and experience authentic ranch life.  The property is designed with materials like exposed stone and  wood  to create a mountain-chic feel.   Enjoy the eight luxury suites and The Lakehouse. Each feature elegant king-size beds and private decks and for enjoying spectacular lake and mountain views.  Here you can be an adventurer or an explorer. Or, just relax and walk the trails and enjoy a spa experience as you gaze at the scenery and views.
In the summer, hike in Lolo National Forest,  practice archery skills or even learn how to drive cattle. Under the supervision of the hotel's highly trained staff there are a number of activities you can learn or master.  In the winter season there is a host of activities to explore.  The hotel's connection to the vast Montana landscape greets you at every turn, whether you're toasting marshmallows around the firepit or enjoying farm-to-table cuisine in the Lodge Great Room.
Enjoy this Hotel with our upgrades and special offers via our SLH Club INVITED.  Daily Rate is all inclusive.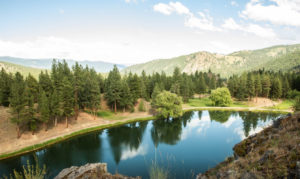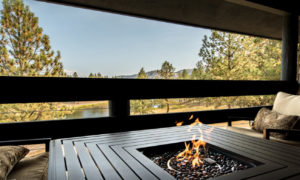 Contact us to arrange your stay at [email protected]