Our Guide to Pastry Heaven in Paris.
Pastry in Paris is indeed, one of the fine art forms. Couture clothes are handmade from beautiful materials with a highly skilled artisans; so is French pastry. Extraordinary traditions can be discovered when you walk into the bakeries in Paris. But not all bakeries are alike.
To the French, bread is a fundamental right that started a revolution. Not all bread and pastry makers are alike but there are standards regulated by the French government. Boulangers bake for the typical citizen of France. There 'ultra top' bakers who are "Meilleurs de Patisserie" exist in the top echelons of the pastry world. You can see for yourself what makes them the best. Neighborhood bakeries are a joy to discover and are located in neighborhoods across Paris. I have lived in many sections of Paris. I have discovered how I like my croissant (flaky and buttery) and baguette (fresh and warm). Here is my list to get you on the road to the world's best pastry.
Artisanal Bakeries: Start your Tasty Tour Here
The artisanal bakeries are worth the trip and often have an award winning Patisserie Maker at the helm. Some are focused on bread making and others candy and chocolatiers. Some have been awarded the Prix de Patisserie a coveted prize in France. There is on our list something for everyone. We want to encourage you to wander about and simply stop into a bakery. Parisians are only too happy to oblige you. as they are very proud of this national heritage.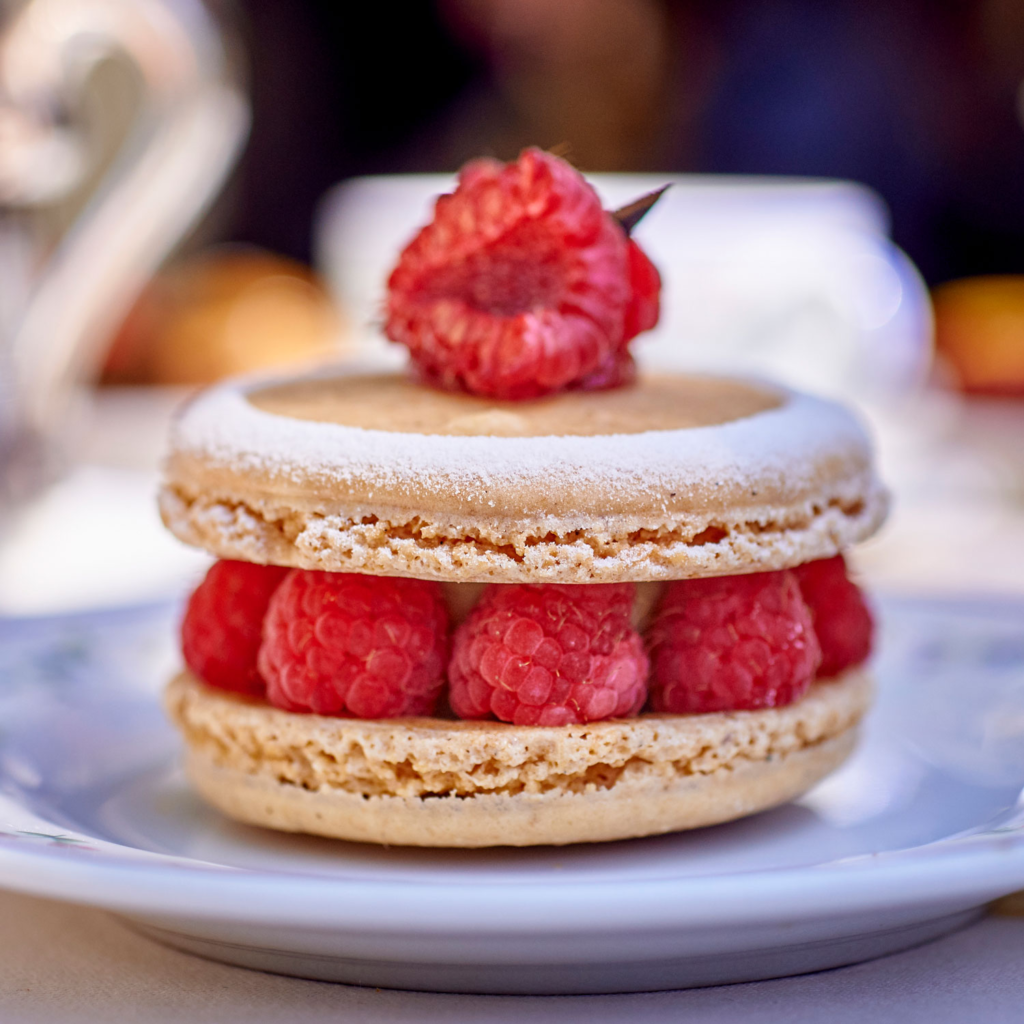 Once inside the BOULANGERIE. A few French words to make your visit a bit easier if you keep them handy on your smartphone:
Boulangerie: The name for the Paris Bakery where you can get pastry, sandwiches, quiche and light bites.
Pain de Tradition: "Une Tradition" This is a larger loaf size with more wheat in the mixture giving it a hearty flavor.
Pain de Baguette– Say "Une baguette, si vous Plait"
Croissant – Butter and flour twisted into a bit of heaven.
Pain du Chocolat – Add the chocolate inside the rolled buttery crust.
Mille -feuille – A technique creates sheets of layers with added creme
Financier – A delightful little cake that has almond flavoring
Tarte Au…CITRON, FRAISE, etc. Tarte shells with fruit & Creme
Eclair – The same as in English with frosting and filling.
Macaron: What the World Needs Now…is more macarons
The Macaron is a world unto itself. It is a special little cookie known the world over. It is happiness itself. There are shops that specialize in macarons (*see our list) as the typical Parisian bakery does not generally make them. They are not all alike: some are very dry with a thin jammy filling to keep the two sides together. Others have an icing in the center that is rich and tart. The macarons themselves vary in their point of view but they are all delicious. Flavors like Pistachio, Cafe, Lemon Citron, Rasberry, Cherry and more.
Right Bank Options for Ultra Chic cafe/Bakery
Wear your best casual daywear (no tourist wear) to these establishments as they are a bit fancy. Some are places you can pick up a box and take away. Others are designed to linger awhile over a cup of coffee or tea.
The Winter Garden at the Hotel de Crillon – The Top of the List
Fauchon – Ultra Chic and Upscale (Near Place de La Madeline)
Pierre Hermes – Simply the Best Macaroons
La Dure – Macaroons & Cafe ( On Place de La Madeline)
Maison du Chocolat – Rue Francoise 1er – Eiffel Tower Right Bank
Angelina – (on the Right Bank but prefer the One located in the Luxembourg Gardens) museum area.
Outside Paris, you can learn to make pastry as well in his classes and then eat pastry in the shop below. Travel by train from Gar San Lazare to La Garenne-Colombe station. He is located on town center square.
Nicolas Bernarde* 2 Place de la Liberte, La Garenne-Colombes, France 92250 (*ask us about the concierge service to arrange pastry classes).
Here are our favorites on the Left Bank, near St. Germain de Pres and Le Marais area on the Place des Voges.
Eric Kayser Bakery, on Rue de Bac – Casual and Efficient
Boulangerie Viennoiserie, 81 Rue de Rennes – Traditional Delicious
Carette, Place Des Vosges, Tres Chic and People watching LE TOP
Your reward for reading this far is our recommended book list of how to bake some of these delights at home. You can purchase these at your local bookseller or our links to Amazon for fast delivery. Books range in price with amazing photos and the recipes are based on a variety of challenge levels.
Bon Apetite! Here is our list of favorite Pastry and Dessert Cookbooks:
Nicolas Bernard Pastry Cookbook
Ferrandi, Paris French Patisserie, English version
New York Times, Best of Craig Claiborne
Maison Kayser French Pastry Workshop