European glamour in the heart of the Paris's Golden Triangle
Grand Powers first welcomed its  well-heeled travellers to Paris in the 1920s – but its roots run deeper. Built in the mid-19th century in the Haussmann style, this boutique retreat rubs shoulders with the fashion houses and stately residences of the Golden Triangle. With Eiffel Tower views completing the picture, this is Paris at its most cinematic.  The central location makes travel and access easy for your transportation both by train, car or on foot.
Inside, you'll discover a stylish setting that weaves together the best in European  Deco design from the 1930s to today. Ornate motifs and colours complement contemporary, bespoke furniture while the marble bathrooms are a timeless touch. Unwind with a coffee in your light, spacious room or suite. Banish any last travel stresses with a massage at the hotel spa. Then when you're ready to explore, ask the Grand Powers Concierge to call you up a car for your Day Trip to A Cooking Class or Flea Market Tour.   Take a Train to Champagne country  just one hour away to experience the world's most famous drink.
Contact us at booking@kaleidoskope Travel.com to arrange your Paris Itinerary and Club Membership.
For more photos and a list of local places and partners let us know and our  Paris Expert can assist you.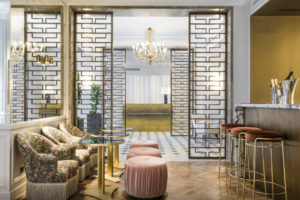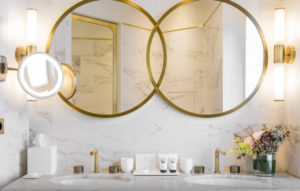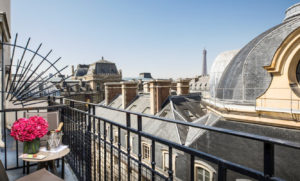 Our Paris Side Trips and Tours can be Arranged with our Local Partners and Guides to express your every interest. 
Get in touch at:  booking@kaleidoskopetravel.com
Club Membership is Granted with First Booking for First Tier with partners SLH.