Give back to Charity for Worldwide Causes with Partner ONE HOPE WINE
All over California grapes are growing to suit every taste. ONE HOPE wines of California have a unique positive purpose. Based in the Napa Valley region the winery is located on historic land with ancient vines. What makes the wines so delicious? A mineral rich soil and the cool breezes that come off the ocean coast make the California wine unique in the world.
Our wines also give back to the workers of NAPA VALLEY and also FRONT LINE WORKERS so please check out our website to see all the partners whom we support.
How do you give back to your favorite causes? Each bottle and case is linked to a proven charity so you know your purchase funds will go to the right place. Each non-profit is proven and tax accepted and the funds are never handled by the ambassadors who are the wine experts. You can enjoy a personal relationship with the Wine Ambassadors.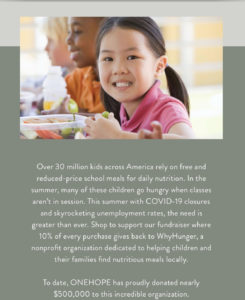 Sip and Share a glass with friends and family or Join the Club to receive wine that supports CHARITY
You can enjoy a Cabernet that supports Autism research or a Chardonnay that funds Breast Cancer education. Why not sip a rose that funds education for Ovarian Cancer. The wines support the vine workers, the troops and pet adoption. ONE HOPE wines are not sold in stores but through your local representative. The winery is soon to be open to the public but for now it is closed.
You can join a wine club or contact a local CEO Ambassador to get more information. For more information or to order and have wine shipped directly to you via FEDEX here: ONEHOPE WINE
WINE TOURS are now open in specific areas of California. Please consult our website for details of wine tours and also for general California Travel News. ONE HOPE winery will soon be open to the public in 2021 so watch this space for wine tours & ONE HOPE specials.