Australia is one of those places which provides travelers unlimited options to complete items on their bucket list. I have been able to accomplish ample items on my 2014 bucket list, while discovering magnificent views that help me to discover new things about myself.
Traveling to one of my dream turquoise destinations while checking off items on my bucket list is a dream come true. I am living the ultimate dream; taking a year off from my job has been so rewarding and such a learning experience. 
I've been learning so much about myself and the world I am exploring. That's why I show you 7 Interesting Facts about Australia that changed my life and will change yours too!
1.      I Came to the Right Place: Sydney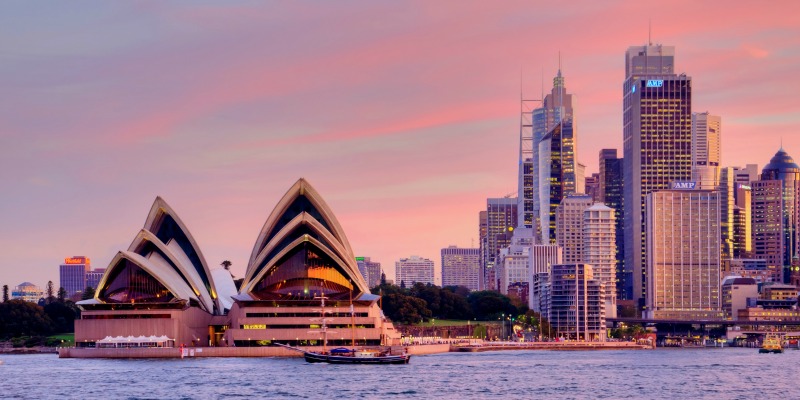 There are lots of things to do in Sydney, including the unlimited stunning beaches. The thing I like best about Australia are the endless 360 degree views of turquoise! This is definitely the place for me.
There is no doubt in my mind that Australia was a brilliant move on my part. With each destination that I visit, the views keep getting better and better. I often ask myself 'can it really get any better than this?' It does. I'm amazed by everything that I see.
The great thing about Sydney is that there are endless beaches in every direction, all just a short bus drive away. I was able to get the best of both the city and beach life in Sydney.
I probably had my mouth wide open while wondering around the beaches, nature preserves, natural baths, and beach towns. Typical tourist! I can't take my eyes off the sea.
Don't forget to drive all over the city with companies like Hertz car rental in Sydney. It's the best way to explore it!
2.      I Long for the Calm: Blue Mountains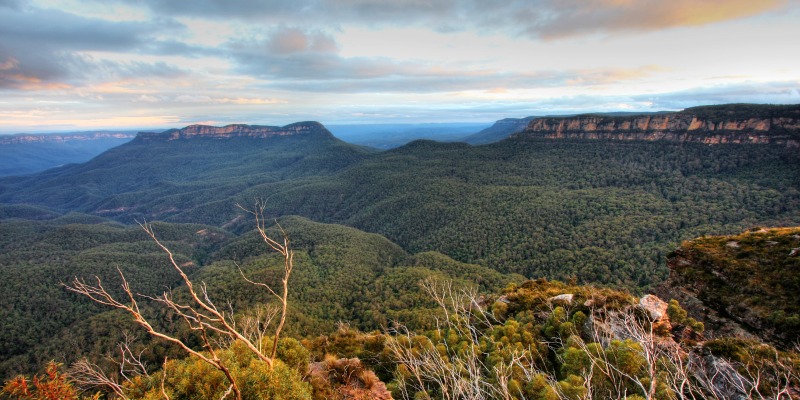 As much as I love cities, there is something to be said about driving out of the city to the mountains. The Blue Mountains are one of the most impressive mountain ranges I have ever seen.
The Blue Mountains are unlike anything I have ever set my eyes on and are literally blue! From a distance, you can see a slight blue haze hover over the mountain range. With the abundance of eucalyptus growing in the area, the combination of the evaporated eucalyptus essential oil mixed with oxygen makes the mountains look blue.
The air in the mountains is fresh and revitalizing. A visit to the mountains was exactly what I needed to recover and get rejuvenated from sightseeing in Sydney. As a hyperactive tourist, I stay busy throughout my entire journey in fear that I will miss something.
I try to see as much as I can in little time, while also trying to squeeze in time for relaxation (which sometimes makes me feel guilty when I know it shouldn't). A day to relax is always in order even though it is hard for me to stop.
The mountains are the perfect place to run to, a retreat away from civilization. In the mountains, I am forced to be still and to just breathe. No longer could I hear the sounds from the city, but only wild cockatoos singing from a distance and the wind rustling the leaves on the trees. Amazing, beyond words, and breath taking.
3.      I Am Braver Than I Thought: Byron Bay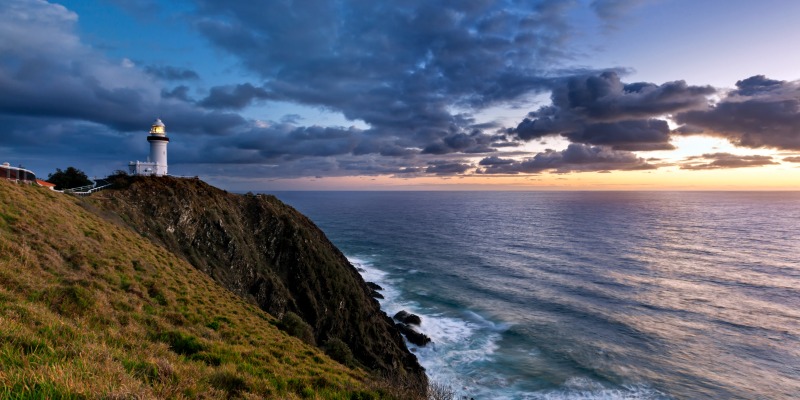 I am not fearless, but have the courage to try new things and to go beyond my comfort zone. I am continually searching for new ways to challenge myself. Running off a cliff to go hang gliding, while trusting that I would soar and not fall to my death, was one moment that challenged my fears.
The fully certified flight school Flight Zone took me for a tandem hang gliding tour of a lifetime! When I heard that hang gliding was possible in Byron Bay, I couldn't pass up on the opportunity to do it. I've been wanting to do it for years, but the opportunity never presented itself.
A spontaneous decision quickly had me high in the sky. I couldn't think of a better way to see the beautiful Byron Bay. It was well worth taking the risk to experience something so incredible. I don't know if I'll have the opportunity to do it in the future so the time is now.
Hang gliding is thrilling, yet relaxing at the same time. Wrapped up like a caterpillar in a cocoon, I was able to see the coast from above, while hanging from an enormous kite which was my wings. I'll never forget that moment, I felt invincible like I can conquer the world!
4.      I Believe Anything is Possible: Coolangatta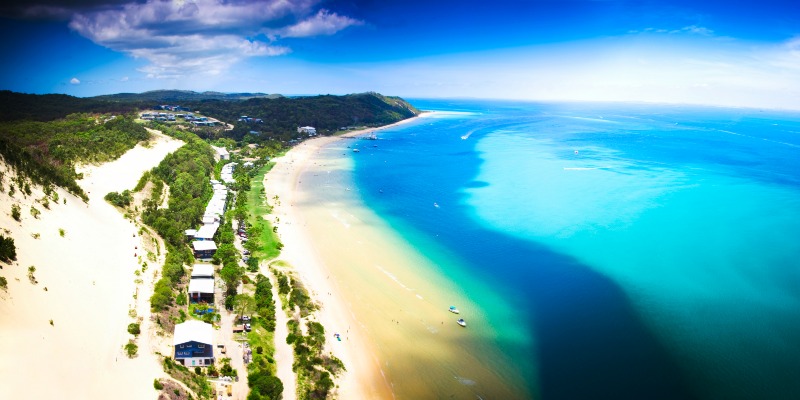 Flying into the Gold Coast was a slice of heaven served on the beach. Just when I thought the beaches couldn't get any better than the beaches around Sydney, they did. Where I stayed in Coolangatta, Queensland I was seconds away from the New South Wales border and the beach.
If I walked in one direction to the local market I would be in Queensland, yet if I walked the same distance in the opposite direction I would be in New South Wales with a one hour time difference.
I enjoyed my stay in "Cooly" as the locals call it where everything is in walking distance and I was always two seconds from the beach, where I always want to be.
5.      I Will Never Get Tired of the Beach: Gold Coast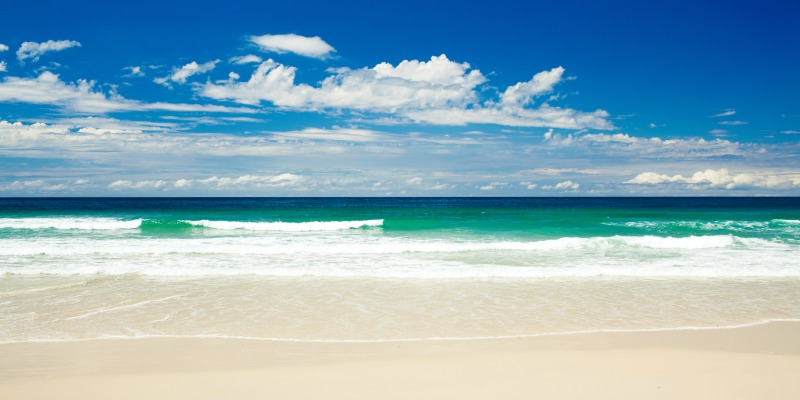 Throughout my stay on the Gold Coast I would walk daily along the Great Ocean Walk exploring new parts of the Gold Coast. From beach to beach, the abundance of flora, fauna, wildlife, and turquoise views are something everyone should see.
I don't think I could ever get tired of the incredible views. If only I could awake to these views every day for the rest of my life. At each lookout along the coastal walk I got the most incredible views of the nearby beaches and coves.
I was able to stop along the way to sit on a nearby bench to watch surfers sail on top of the rolling waves. From Broad Beach, Bilinga Beach, Kirra Beach, Coolangetta Beach, Greenmount Beach, to Rainbow Bay, the views are all spectacular, yet one of a kind.
Walking miles beside the sea is easy to do with such incredible views. Plus if it got too hot I could quickly take a cool and refreshing dip in the ocean.
6.      I Am Ethically Minded: Currumbin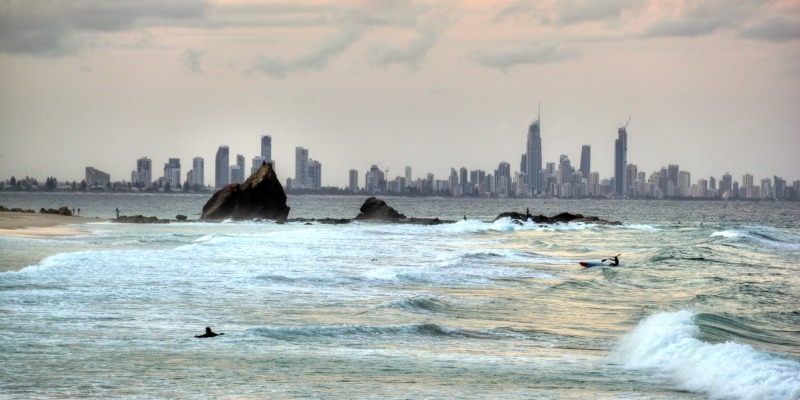 Currumbin Wildlife Sanctuary is located in Currumbin on the Gold Coast, Queensland. The non-profit Currumbin Wildlife Sanctuary (CWS) is owned by the National Trust of Queensland, with all of their profits being reinvested into animal care at the sanctuary and throughout Australia.
I wanted to visit an animal preserve that helps to protect the Australian environment and the animals that live within it. It's important for me to support an ethical company with conscious practices, which also educates visitors about Australian native animals and their protection in the wild.
Their partnership with Jellurgal Aboriginal Cultural Center shows their commitment to Australia. They house one of the busiest wildlife hospitals run by volunteers in Australia and treat animals brought in by the public for free.
A visit to the hospital is also included in the admission to the sanctuary. CWS is not only impressive, but the most natural attraction on the Gold Coast and is Advanced Ecotourism Certified.
Throughout my day at Currumbin, I was thrilled to see for the first time Tamar Wallabies, Koalas, Dingoes, Kangaroos, Wombats, Rock Wallabies and Brolgas, yet the elusive Tasmanian Devil wouldn't come out of hiding.
Currumbin Wildlife Sanctuary went above my expectations. As a teacher, I give a gold star of approval for this amazing place and hope others can experience Currumbin the way I experienced it. Authentic, natural, and one of a kind.
7.      I Want to Live in the Moment: Surfers Paradise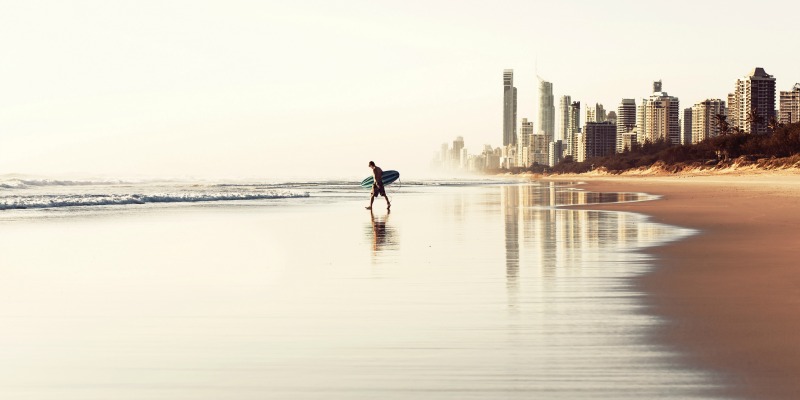 One of the main reasons I came to Australia is to see the unlimited pristine beaches. To see the coastline from Sky Point in Surfers Paradise and to get a 60 mile aerial view in every direction reminded me that I came to the right place as a nature lover.
Regardless of what direction you are looking, the view makes you stop for a moment to appreciate where you are. I now better understand why the Gold Coast has its name. The thirty golden sandy beaches stretch for miles and the quality of the beaches are beyond compare.
The wealth of the area is cherished by all those who have seen it. Walk, surf or escape to a secluded enclave while exploring the welcoming "village-feel" beaches.
"I encourage and challenge you to search for those places throughout your journey that take your breath away and make you appreciate where you are"
In the comments below, I'd love to hear from you.
In which part of the world do you feel complete? Any destination that took your breath away?
Thank you, as always, for reading and sharing your stories here!